Egilshöll – Grafarvogur
Two screens in a great location in suburban Reykjavík, standing next to an entertainment/sports arena and not far away from Spöngin shopping center.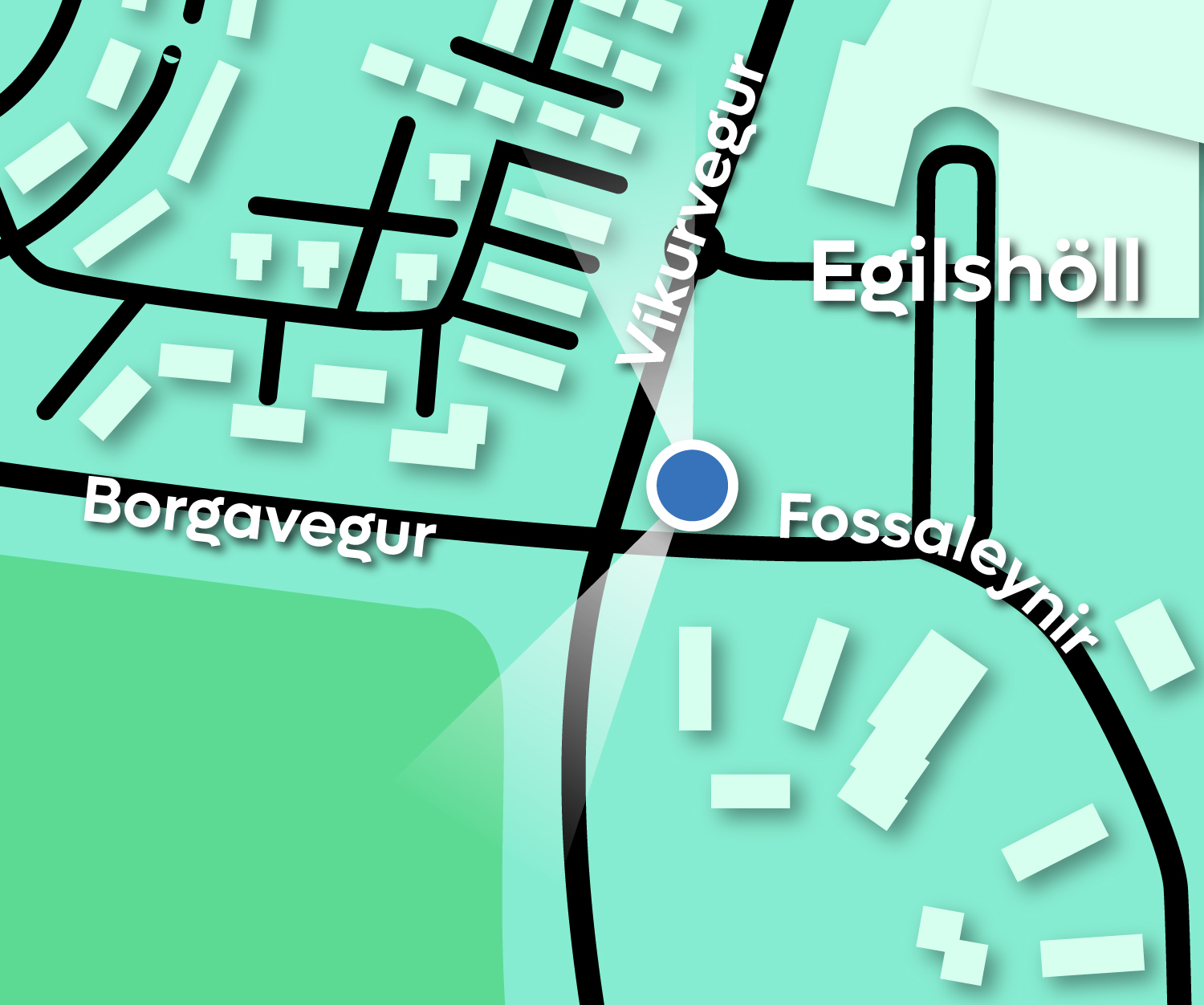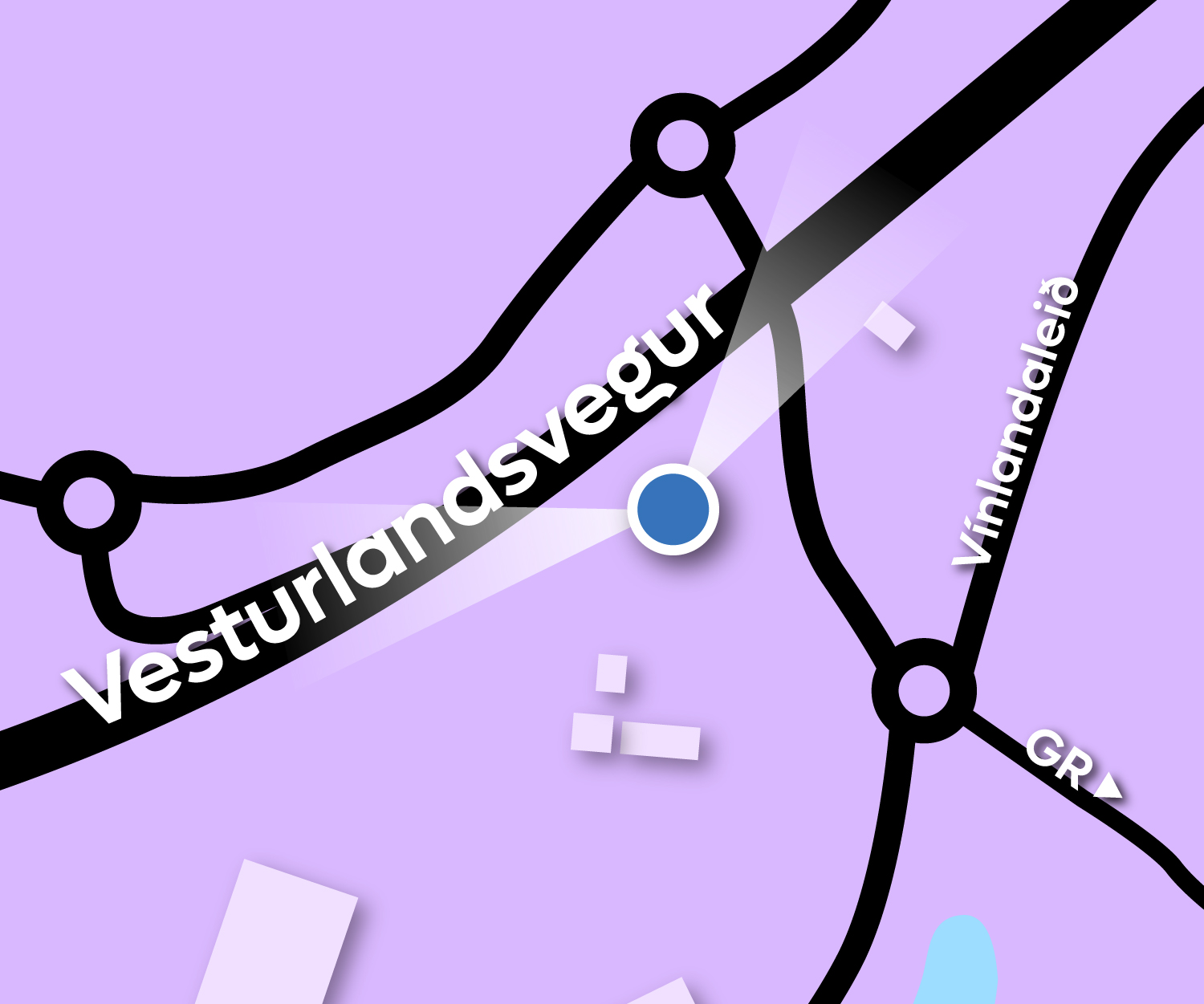 Vesturlandsvegur
Located on the south side of Vesturlandsvegur by Grafarholts-völlur Golf Course Reykjavíkur, the display has two sides that face in each direction. Here is one of the main traffic routes in the capital area and the traffic is huge during the peak hours of the day.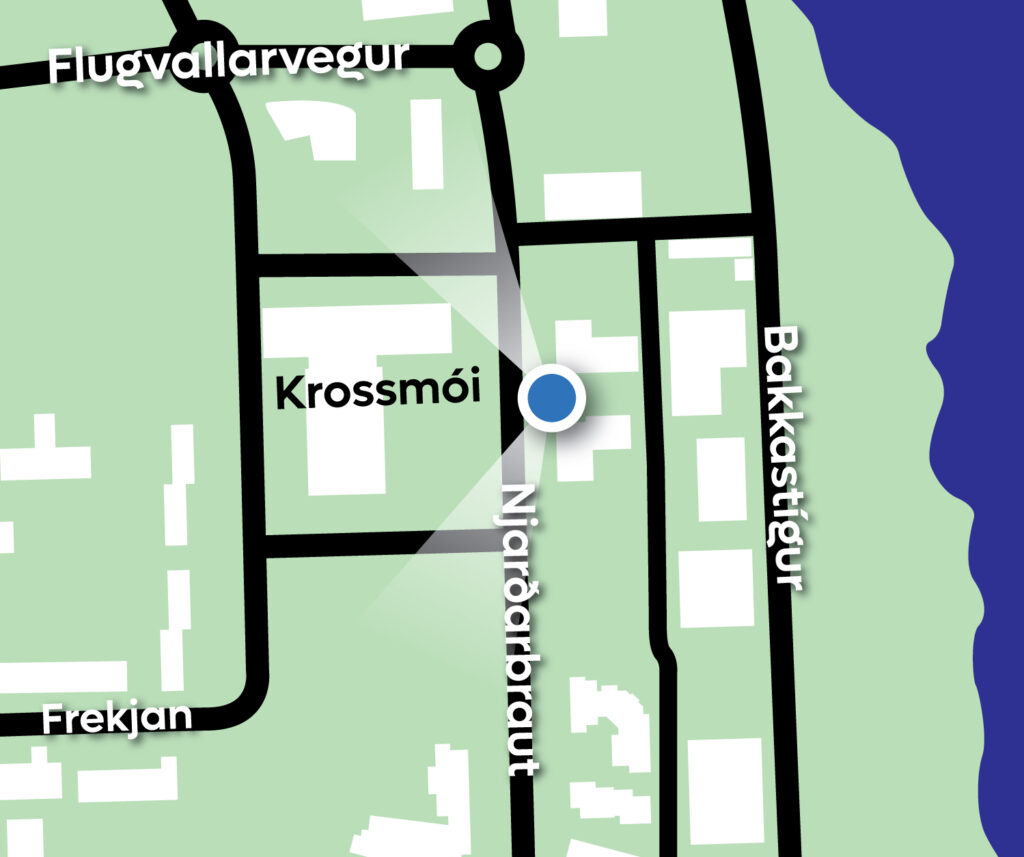 Njarðarbraut – Keflavík
Two screens located on one of the busiest streets of Reykjanesbæs. The screen is very visible to the customers of Krossmói shopping court on the other side of the road. It is also very visible to car passengers on Njarðarbraut going either direction.

Sæbraut – Holtavegur
Located on a wall next to the intersection of Sæbraut og Holtavegur, one of the busier intersections of Reykjavík. Located close to Holtagarðar shopping center. Heavy traffics at peak hours.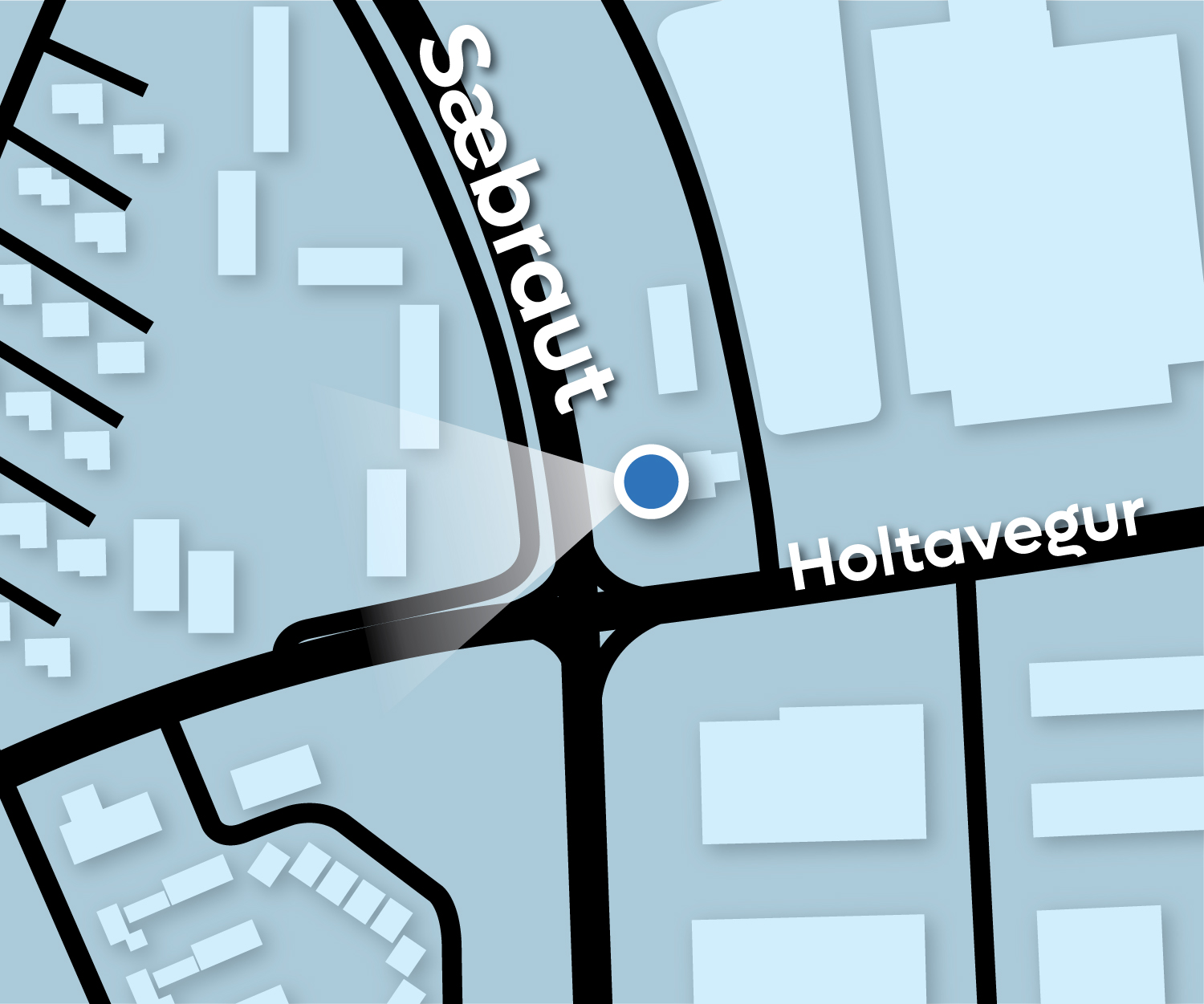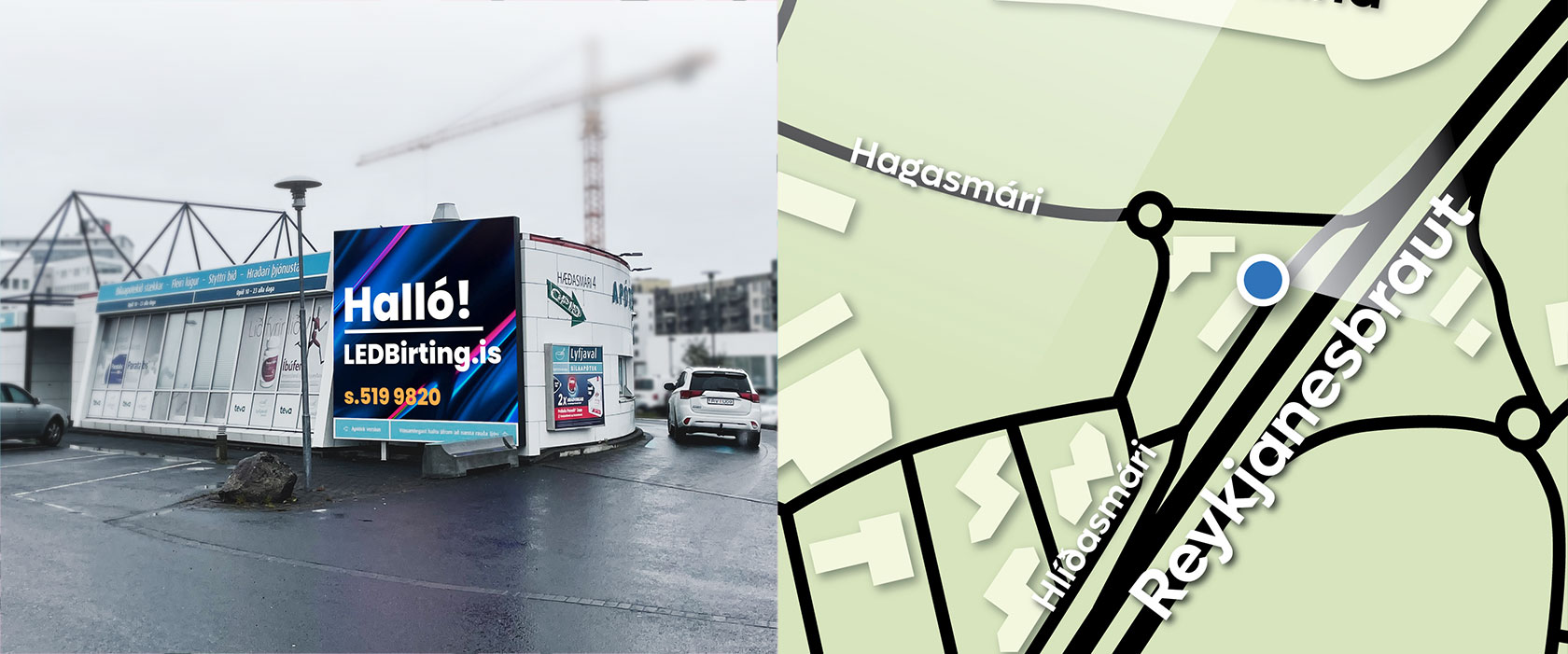 Reykjanesbraut – Hæðasmári
A beautiful display on the wall of the car pharmacy in Kópavogur, a stone's throw from Smáralind. The display catches the attention of those who are heading south to Garðabær or Hafnarfjörður. Tens of thousands of cars drive by every day.

Display in a great location in the heart of Reykjavík. The display is located on the wall of the house of Björgunarsveitarinn Ársæls. The display is very noticeable and naturally grabs the attention of road users.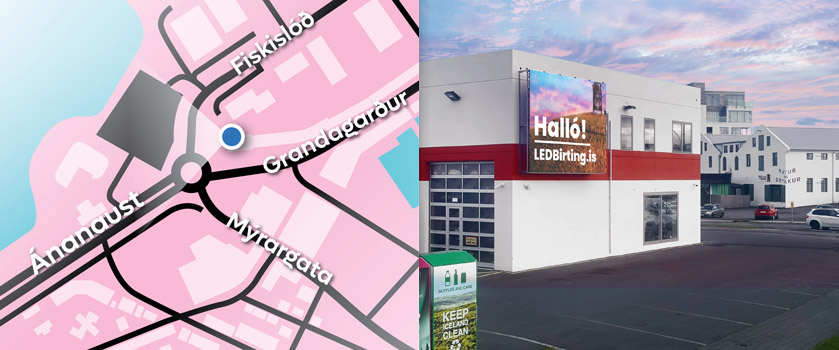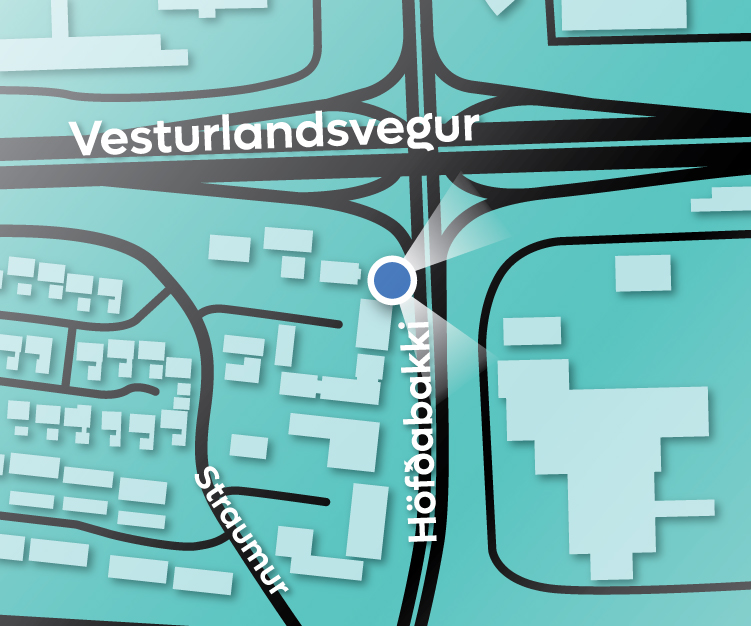 Höfðabakki – Árbær
Two displays in a great location in the capital area. One area captures traffic on the way up to Árbær or Breiðholt from Ártúnsbrekka and the other traffic from Árbær / Breiðholt. It is also clearly visible to those who make their way from Grafarvogur via Gullinbrú.

Þingvallastræti, Akureyri
The only large Led display in Akureyri. Located by KA centre. Very visible to pedestrians at the intersection of Þingvallastræti and Dalsbraut, which are the second busiest intersections in the town.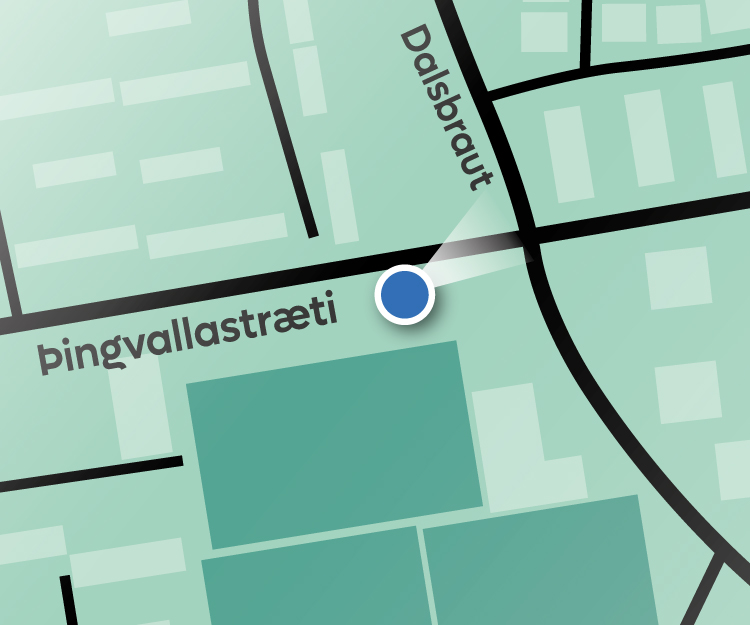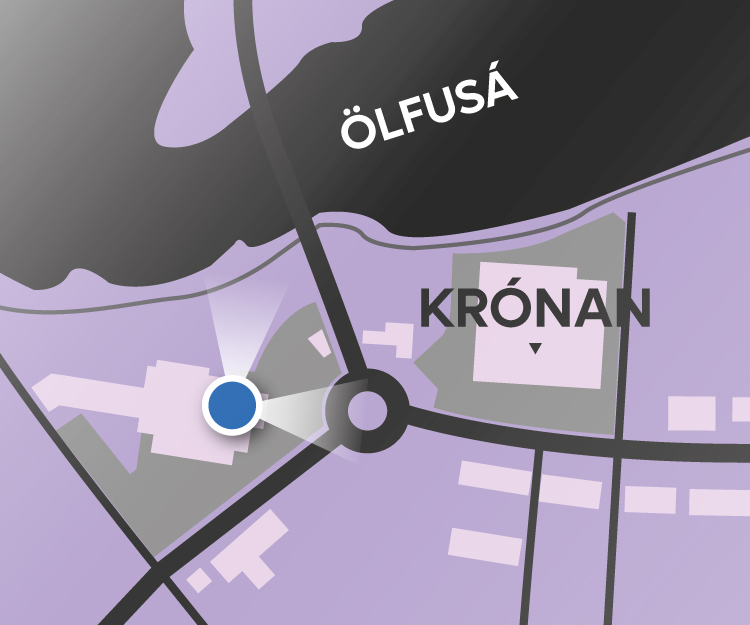 Selfoss – Ölfusá
Two displays facing traffic driving over Ölfusábrú, the sign is aimed at both traffic driving into Selfoss and those passing through the main street of Selfoss. This is where most of the cars on Iceland's ring road, Highway 1, go.

Reykjanesbraut – Fjarðarhraun
Two displays located at the intersection of Reykjanesbraut and Fjarðarhraun where over 40 thousand cars pass by daily.
The displays face traffic on their way to or from Keflavík Airport.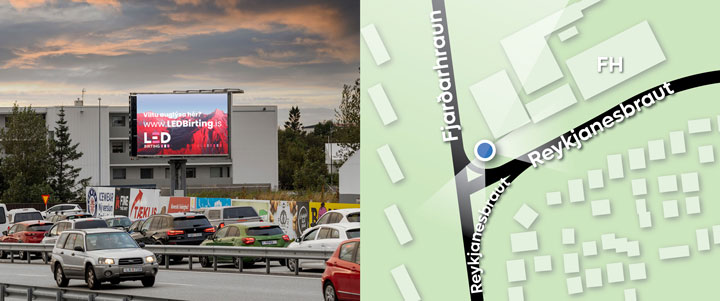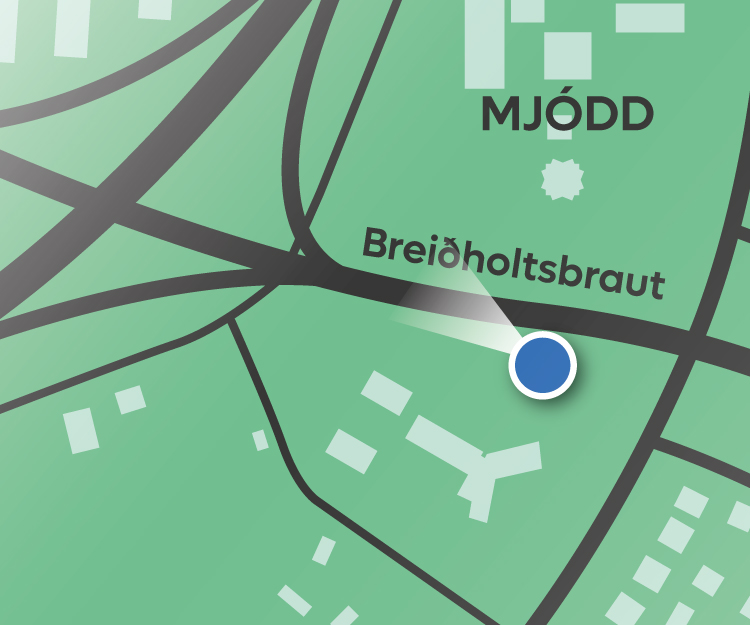 Breiðholtsbraut
Located at the intersection of Breiðholtsbraut, Skógarsels and Stekkjabakki.
According to stats from the Road Administration, about 35,000 vehicles pass here every day. Traffic faces signs on their way into Breiðholt or Vatnsenda area in Kópavogur.