1. Keep information to a minimum

2. Make sure that the contrast between the background and the text is adequate.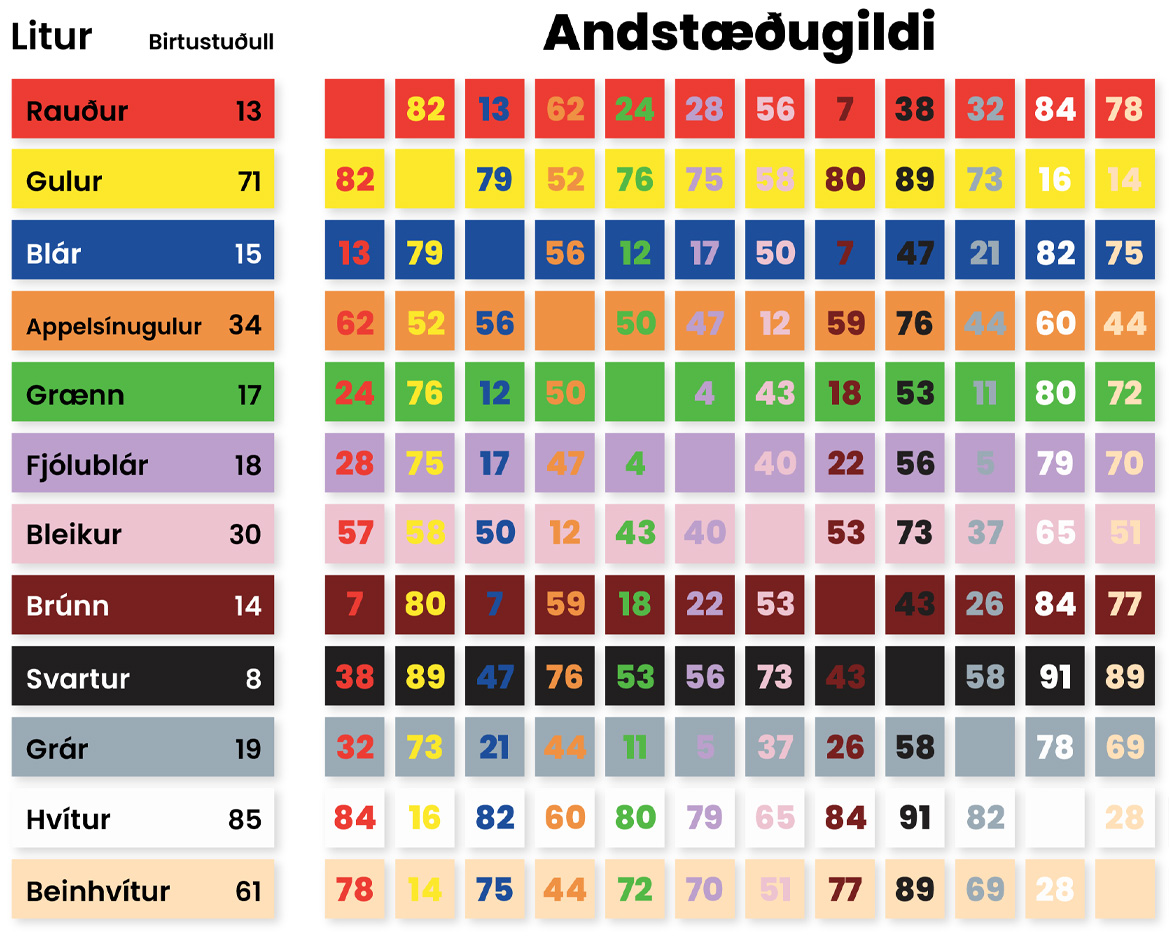 Bold text is much more visible on LED screens than regular text.

4. 1000 x 652 pixels is the resolution we accept and use on all screens. Despite this, the exact resolution of the screens differs, here you can find the exact resolution for each screen.
Vesturlandsvegur: 1536 x 1024 pixels

3:2

Akureyri: 972 x 648 pixels

3:2

Kaplakriki 1: 972 x 648 pixels

3:2

Kaplakriki 2: 576 x 384 pixels

3:2

Breiðholt: 576 x 384 pixels

3:2

Höfðabakki: 384 x 288 pixels

4:3

Selfoss:

1024 x 576 pixels

16:9

Grandi: 810 x 648 pixels

5:4

Hæðasmári: 600 x 550 pixels

12:11